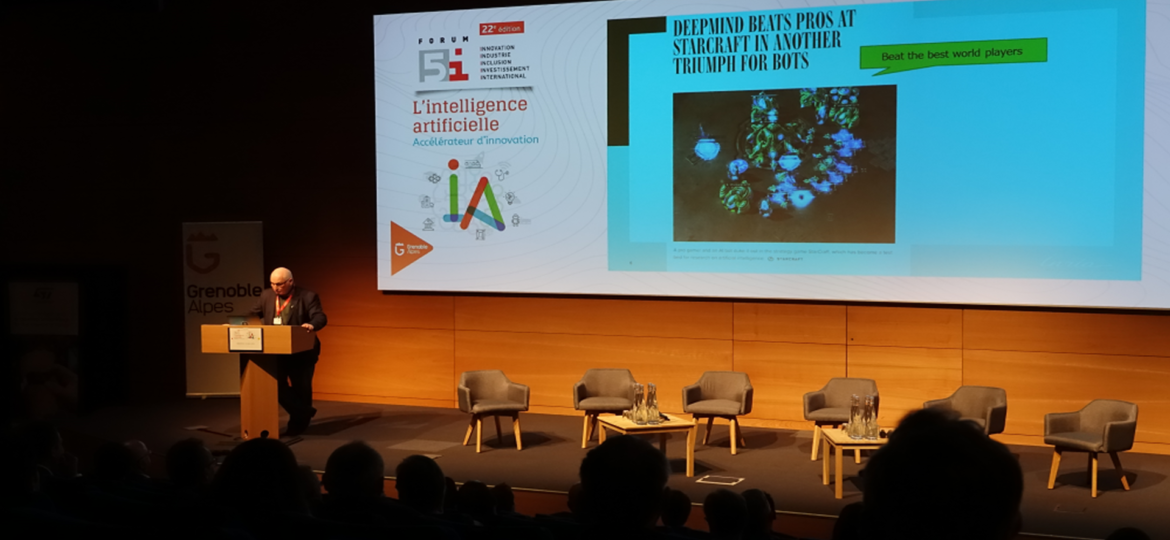 Startups, apply to present your innovation at the 23nd edition of the Venture 5i
Venture 5i®  is the funding forum of Forum 5i  (innovation, industry, inclusion, investment, international), an event organised by Grenoble-Alpes Metropole. Over two days, this year the 28th and 29th of September, Venture 5i® gives innovative companies from the Alpine region that are looking for sponsors the opportunity to meet a variety of national and international investors. The event offers companies an ideal opportunity to raise funds for their projects thanks to the presence of over 50 investors.
The aim of Venture 5i® is to identify a handful of companies from the Alpine region that are growing quickly. Over the two days, project promoters looking for financial support will have the opportunity to meet major national and international investors that are likely to help them with their expansion. Since its creation, this meet-up has helped over 130 start-ups to raise over one billion euros.
On the 28th of September, the project promoters pre-selected by the professional jury must give a 10-minute presentation in English to the investors participating in the event. The following day, the investors have the opportunity to meet the start-ups selected during individual 20-minute meetings.

Project promoters that wish to take part in this unmissable event and obtain financial support for their companies have until the 19th of August 2020 to apply: venture5i-2020.insight-outside.fr/projet/