PERSONALIZED SUPPORT
We know that setting up a business presents a unique set of challenges for each company. This is why our team is dedicated to delivering free, confidential and tailored support that responds to the specific needs of your company: legal, financial, recruitment, real estate and others…
Our extensive network of expert partners helps you move your project into its next phase by giving you a better understanding of the legal and regulatory frameworks associated with setting up a business in France. In addition, our team helps you extend your local network of business contacts, putting you in touch with locally-based private and public actors who are relevant to your activity.
WE HELP YOU

FIND THE BEST PLACE TO SET UP YOUR BUSINESS

x Information about business parks and properties, as well as insights into future real estate developments
x Contacts with key actors:  real estate agents, incubators, accelerators, co-working spaces, business centers, potential strategic partners and more…
x Real estate and rental propositions (with the help of our commercial real estate partners)
x The organization of visits of identified sites and with potential partners
x Connections to public services and service providers who may be able to help you get set up (lawyers, banks, accountants, recruiting agencies, etc…)

Whether you are a solo entrepreneur, small startup, large multi-national corporation or any size in between, and looking to purchase or lease commercial real estate or rental property, or simply seeking a single co-working space – we are well-positioned to help you find the solution that is most adapted to your needs.
Are you thinking of
setting up in Grenoble Alpes?

Our « Welcome Package »
Entrepreneurs & startups: are you thinking about setting up in Grenoble Alpes?
Because we know that agility and responsiveness are the foundations of any developing company, we offer a "welcome package" that includes:
x 3 months of free space in a co-working office
x Free advice and support to get linked up to the local ecosystem and local professionals
x 3 months of free public transportation (tram ticket, bike rental, or car share)
x A free day pass to explore cultural and outdoors sites in and around Grenoble
Are you thinking of setting up
in Grenoble Alpes?
SPONSORED SUPPORT PROGRAMS FOR INTERNATIONAL STARTUPS
French Alps International Softlandings Exchange project (FAISE)
Even at the startup stage there are strategic issues at stake in terms of international development!
Addressing international markets is not an easy task indeed when you are a startup, and this is what decided several actors from French Tech in the Alps to launch the French Alps International Softlandings Exchange (FAISE)  project. This ambitious endeavor is supported by a National Grant through the French Tech initiative and administered by a local consortium including French Tech in the Alps, Invest in Grenoble Alpes, and the local incubators Tarmac at Inovallée and Savoie Technolac. Several other local partners are involved, as are other international entities, in Asia and North America.
The program includes a series of Bootcamps in Taiwan (Taipei), British Columbia (Vancouver) and in the French Alps area (Grenoble), with dedicated masterclasses introducing the candidates to the local ecosystems in each country, immersion into the local incubators, connections and ad hoc support for innovation via industrial partner contacts. This first year of the project will include validation of the program, testing of the advantages and/or bottlenecks and study of the expansion to additional partner international ecosystems in Asia, North America and Europe, on a long-term basis.
In addition to, and alongside the FAISE program, Invest in Grenoble Alpes' free services are ALWAYS available to international entrepreneurs exploring opportunities in the area and are detailed in the above sections (Personalized Services, Welcome Package, etc.).
More information: www.faise.tech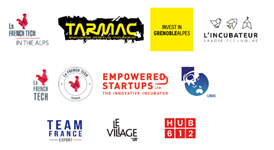 JOIN OUR

INDUSTRY LEADERS