PERSONALIZED SUPPORT
We know that setting up a business presents a unique set of challenges for each company. This is why our team is dedicated to delivering free, confidential and tailored support that responds to the specific needs of your company: legal, financial, recruitment, real estate and others…
Our extensive network of expert partners helps you move your project into its next phase by giving you a better understanding of the legal and regulatory frameworks associated with setting up a business in France. In addition, our team helps you extend your local network of business contacts, putting you in touch with locally-based private and public actors who are relevant to your activity.
WE HELP YOU

FIND THE BEST PLACE TO SET UP YOUR BUSINESS

x Information about business parks and properties, as well as insights into future real estate developments
x Contacts with key actors:  real estate agents, incubators, accelerators, co-working spaces, business centers, potential strategic partners and more…
x Real estate and rental propositions (with the help of our commercial real estate partners)
x The organization of visits of identified sites and with potential partners
x Connections to public services and service providers who may be able to help you get set up (lawyers, banks, accountants, recruiting agencies, etc…)

Whether you are a solo entrepreneur, small startup, large multi-national corporation or any size in between, and looking to purchase or lease commercial real estate or rental property, or simply seeking a single co-working space – we are well-positioned to help you find the solution that is most adapted to your needs.
Are you thinking of
setting up in Grenoble Alpes?

Our « Welcome Package »
Entrepreneurs & startups: are you thinking about setting up in Grenoble Alpes?
Because we know that agility and responsiveness are the foundations of any developing company, we offer a "welcome package" that includes:
x 3 months of free space in a co-working office
x Free advice and support to get linked up to the local ecosystem and local professionals
x 3 months of free public transportation (tram ticket, bike rental, or car share)
x A free day pass to explore cultural and outdoors sites in and around Grenoble
Are you thinking of setting up
in Grenoble Alpes?
A SOFTLANDING PROGRAM FOR INTERNATIONAL STARTUPS
This sotflanding program aims at supporting international entrepreneurs by giving them all the necessary information they need (about legal, financial, economic or cultural issues) to set up their business in Grenoble Alpes and in France. We also consider personal matters as setting up a business abroad is not only a professional issue but also a life choice.
As part of this softlanding program, we're organising an international bootcamp twice a year in order to let foreign entrepreneurs discover both our innovative ecosystem and our quality of life.
–> Grenoble Alpes International Bootcamps:
For whom? International entrepreneurs interested in setting up a business in our unique innovation ecosystem.
When? Twice a year – next bootcamp at the end of November.
How much does it cost? All the program is free. Entrepreneurs have to pay for transportation and accommodation.
What's in the program? Meetings with industrial actors and startups, visit of research lab or facility, pitch session at a stellar local incubator and masterclasses with local experts dealing with legal, financial and cultural issues of setting up a business in France.
How to apply? Contact us and tell us more about you and your project!
–>  See our last Bootcamp, the SkInnovation week
–>  See our next Bootcamp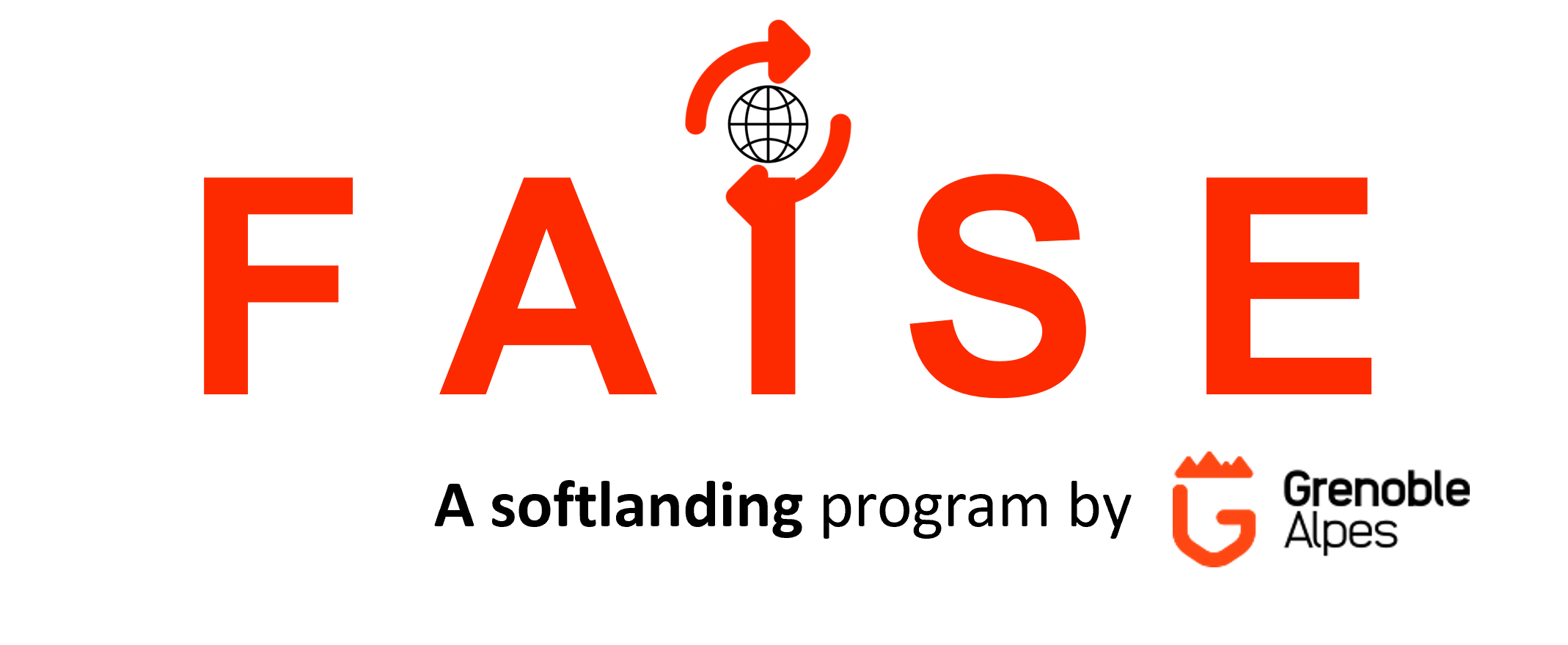 JOIN OUR

INDUSTRY LEADERS