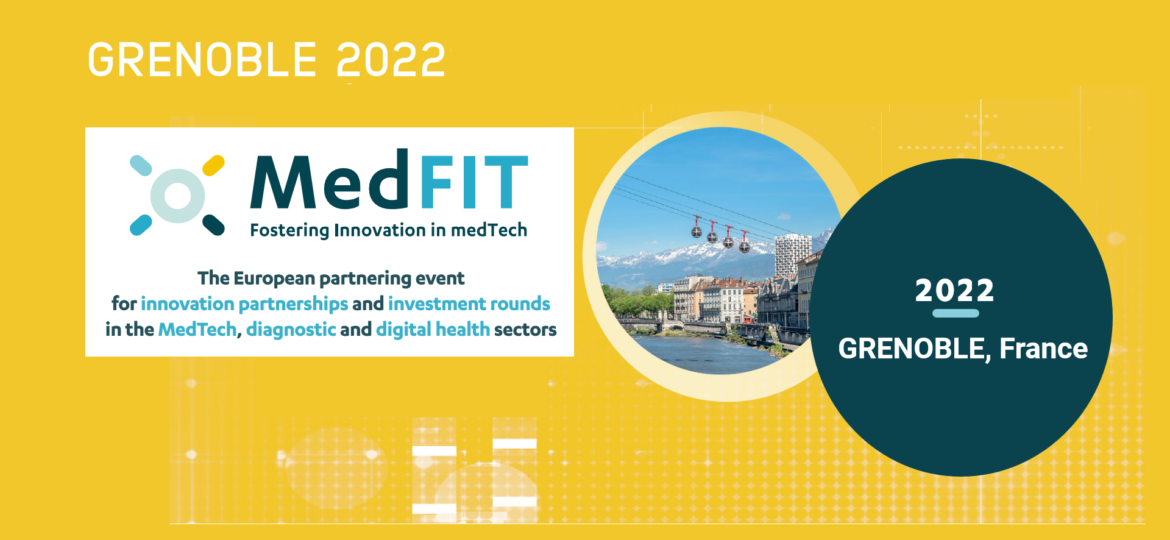 MedFit 2021 event in Digital before going physical again in 2022 in Grenoble
The next edition of MedFIT, initially scheduled to take place in September 2021 in Grenoble,will therefore be held ONLINE, from December 7th to 9th, 2021 together with BioFIT event.  2022 Medfit event will be held at Grenoble Alpexpo
Gathering 700 international participants from over 25 countries, MedFIT is the leading European business convention dedicated to innovation partnerships in the fields of medical technology, diagnostics and digital health sector. 2022 Medfit event will be held at Grenoble Alpexpo.
MedFIT is your opportunity to connect with international key innovators in the MedTech, diagnostic and digital health sectors. As the leading European partnering event, MedFIT provides the ideal environment for academic and industrial actors to:
• Build partnerships
• Source innovative and competitive early-stage R&D projects
• Facilitate the emergence of collaborative projects
• Increase licensing opportunities
• Obtain funding and facilitate market access
Located in the #2 French region in terms of the number of patents per inhabitant, and with an exceptional concentration of health technology companies, Grenoble Alpes stands out as a major hub for digital health technologies – a subdivision of the larger health industry that has seen strong growth in the past 15 years. Home to the CHU Grenoble Alpes (Grenoble learning hospital), a leading innovator in the fields of neurosurgery and traumatology, and to myriad public and private laboratories, Grenoble Alpes has proven to be a particularly favorable environment for the development of innovative medical technologies.
MedFIT Key Figures


Organisers:

Institutional partners: