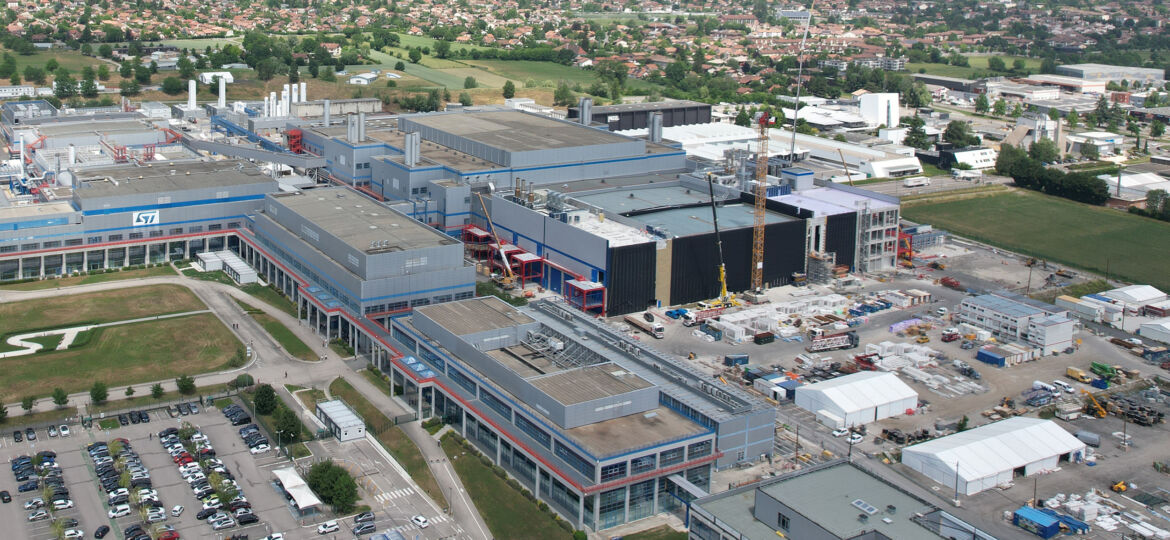 European chips act: STMicroelectronics and GlobalFoundries strengthen FD-SOI community by jointly investing in a new 300mm semiconductor manufacturing facility
As part of this year's « Choose France » Summit, an event meant to promote business development & economic appeal in France, France's President Macron traveled to the city of Crolles, located just outside of Grenoble in the Grésivaudan Valley, to announce the government's plan to invest €5.7 billion in the construction of a new semiconductor manufacturing factory that would lead to the creation of 1,000 new jobs in Grenoble Alpes.
This announcement is part of the European Chips Act, Europe's roadmap for becoming a global leader for semiconductor technologies. The document's aspiration is for Europe to produce 20% of the global marketshare of electronic components by 2030. Grenoble Alpes will play a central role in this plan, helping Europe achieve its goal of becoming a sovereign region for manufacturing in an industry that is as fragile as it is strategic.
The investment will be dedicated to a new production site operated conjointly by the Franco-Italian multi-national, STMicroelectronics, and the American semiconductor leader, GlobalFoundries. With the production of 620,000 additional wafers per year, the extension promises to double the site's current production capacity.
With this support for FD-SOI technology (born in Grenoble with the help of the CEA Leti and SOITEC), a great number of companies in the Grenoble Alpes area will reap the benefits of this investment plan, from large multi-nationals like SOITEC, all the way down to the area's numerous tech startups.

Read STMicroelectronic's Official Press Release (11/07/2022)


 Learn more about the microelectronics industry in Grenoble Alpes


 Learn more about the European Chips Act