WORLD-RENOWNED

FOR INNOVATION IN MICROTECHNOLOGIES, DIGITAL TECHNOLOGIES, ARTIFICIAL INTELLIGENCE, AND QUANTUM COMPUTING

Known as the birthplace of microelectronics in France, Grenoble Alpes has also shown itself to be a leader in digital technologies (computer science, artificial intelligence, connected objects and more…) The combination of skills in both hardware and software – a rarity in a single metropolitan area – has provided local stakeholders with an exceptional set of tools for innovation (Grenoble was ranked 5th most innovative city in the world by Forbes).

The tech industry encompasses over 40,000 jobs, all concentrated within a radius of 20km. The industry includes a diversity of companies, from innovative startups all the way up to leading multi-nationals. It is bolstered by laboratories (CEA-Leti)  and competitive universities, as well as strong support from local government and the internationally-recognized digital cluster, Minalogic, dedicated to digital technologies and located in Grenoble.
GRENOBLE ALPES, FRANCE'S « SILICON VALLEY »
An indisputable French hub for microelectronics, Grenoble Alpes counts almost a quarter of all French jobs in the sector – about 23,000 jobs – of which 3,000 are based in public research laboratories. The leading laboratory in the domain is the Laboratory for Electronics and Information Technology (Leti), pioneer in micro and nanotechnologies and an integral part of the CEA – France's largest public research institution.
MINATEC, an innovation campus built on Grenoble's northern Peninsula, hosts activities in micro and nanotechnologies with national and international reach. It is home to 3,000 researchers, 1,200 students, 600 private-industry employees, as well as a multitude of experts in technology transfer. On average, each year, MINATEC's teams file 350 patents and publish 1,600 scientific articles.
THE ENTIRE MICROELECTRONICS VALUE-CHAIN

EXCELLENCE IN IMAGING & ADVANCED DISPLAYS
From image recognition, optics and photonics, to image processing and analysis, ro disruptive display technologies, Grenoble Alpes is home to an exceptional set of imaging actors.
With cutting-edge institutions, like INRIA and CEA-Leti, serving as pillars for the local tech community, corporations have been able to develop a unique skill set in imaging: Apple (imaging design center), Prophesee (neuromorphic vision systems),  STMicroelectronics (image sensors), Lynred (infrared detectors), E2V/Teledyne (technology systems and components), Xenocs (X-ray optics, X-ray sources and SAXS systems), Trixell (digital X-ray imaging), Pyxalis  (design services and custom solutions development for advanced CMOS image sensors), and recently MicroOled (AMOLED microdisplays) and Aledia  (microLED on large area -silicon) are part of a complete advanced research as well as industrial  ecosystem.
.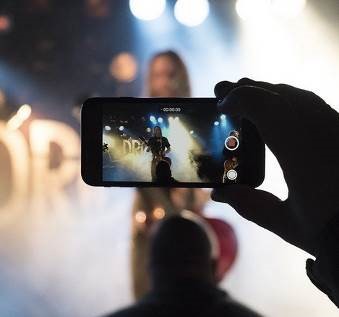 GRENOBLE ALPES, A BASTION OF COMPUTER SCIENCE AND ARTIFICIAL INTELLIGENCE
As early as the 1950s, Grenoble became a leader in computer science. In 1951, with the backing of Grenoble University professor, Jean Kuntzmann, France's first center of computer calculation was created and its first degrees in the subject were delivered. This marked the emergence of a new field of study in France: computer science.
In 1967, internationally-renowned computer services company, CapGemini, was born in Grenoble and the city became synonymous with excellence in computer science especially as it relates to applied math. Since then, it has continued to attract large European and American corporations. Today, Grenoble is home to one of France's largest pools of engineers (and talent) in the digital industries. The sector counts 17,000 jobs, and includes the presence of large multi-nationals, like HP Entreprise, Salesforces, Oracle, Atos,  Orange Lab, Naver Labs Research and others… Through the promotion of progress and innovation, two organizations add to the digital community's energy: Minalogic  (business cluster for digital technologies) and French Tech in the Alps  (an organization bestowed upon the Grenoble Alpes Metropolitan area when it was named a "Capital of French Tech").
UNPARALELLED EXPERTISE IN ARTIFICIAL INTELLIGENCE
Université Grenoble Alpes, ranked #1 in France and #31 worldwide for computer science and applied math, has trained over 1,500 professors, doctorates and post-docs in AI.
Businesses like Naver Labs Europe, which employs over 120 AI researchers, have capitalized on this expertise. It is currently the largest private French research center on the topic. Soon, however, this center will be eclipsed by Atos ' European AI R&D center, also located in Grenoble, which is expected to host 200 researchers starting in 2021.
After the publication of the Villani Report in 2018, a document projecting and prioritizing France's national AI strategy, the government announced the creation of four national AI institutes. One of the four – the Multidisciplinary Institute in Artificial Intelligence (or MIAI) – was bestowed upon Grenoble in 2019. MIAI's goal is to lead highly specialized research in artificial intelligence, offer engaging coursework for students, support innovation in startups, small & large companies, as well as inform and interact with citizens around all aspects of AI.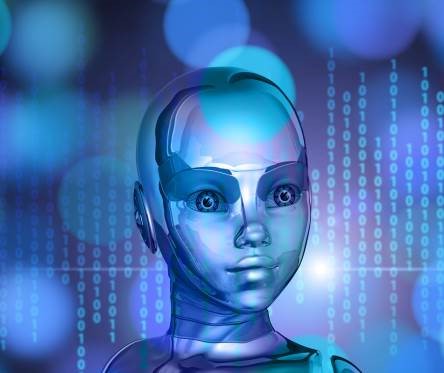 A HOTBED FOR QUANTUM COMPUTING TECHNOLOGIES
As the French government put together its quantum program, and plans to invest €1.8 Billion in quantum technologies, Grenoble has been recognized as THE ONLY MAJOR QUANTUM hub outside of Paris.
Atos quantum hub will be housed in its new Grenoble Campus, and several startups are now located in the region to benefit from Quantalps, an ecosystem for quantum science & technologies, uniting forces from the philosopher to the industrial actors.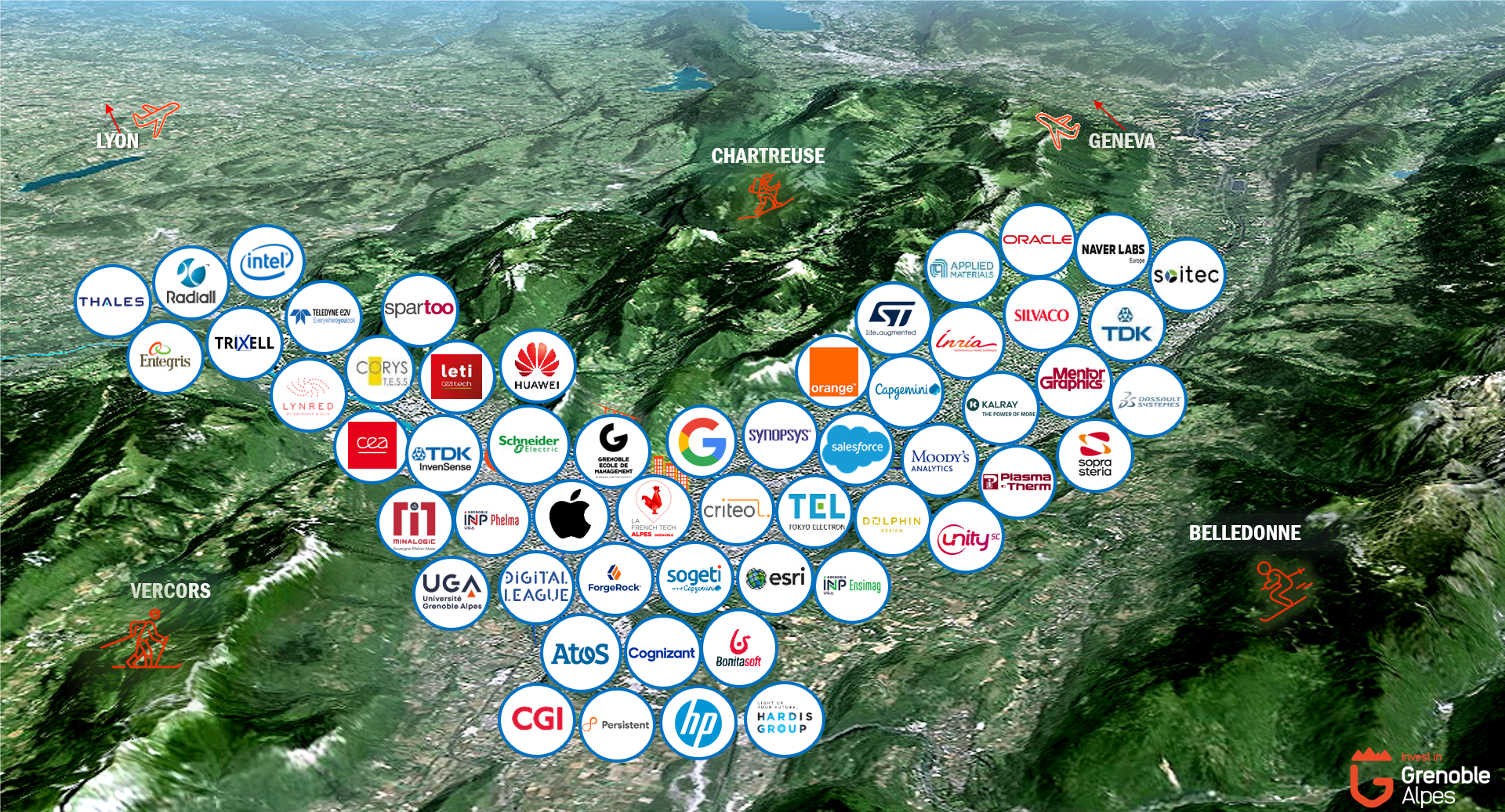 FOR MORE INFORMATION ABOUT
THIS ACTIVITY
With over 75,000 jobs in the private sector and a high concentration of established industry leaders, Grenoble Alpes has been attracting businesses and talents from around the world for decades. The city stands out in a number of domains thanks to its dynamic startups (among the most innovative in France), its local university (ranked among the world's top 150 universities), and its collection of cutting-edge laboratories and international research centers, which span all types of research, from fundamental to applied.