Grenoble Alpes:


at the heart of France's leading region for industry
With the appearance of the glove-making industry in the late 18th century, Grenoble Alpes' manufacturing sector began to flourish. The sector's development grew in the second half of the 19th century, with the development of hydroelectricity. This new technology put Grenoble on the map as a leader in energy production. In fact, it was here that Aristide Bergès first discovered that it was possible to harness hydropower to run industrial sites, and in particular the famous paper factories of Lancey  in the Gresivaudan Valley.
Grenoble's industry continued to grow and change, contributing to the region's rise as the #1 French region for industry, with over 500,000 jobs in the sector.
Mechanics and metallurgy, key elements of the local industrial fabric
In addition to hydraulics, paper, cement and chemicals, the mechanics/metallurgy/machining industry contributes amply to Grenoble Alpes' industrial performance.
Today, the industry represents over 13,300 jobs in Grenoble Alpes' Greater Metropolitan Area, spread out among several hundred companies: large multi-nationals  (ARaymond, Poma, Caterpillar,,…) high-performance SMEs and innovative subcontractors.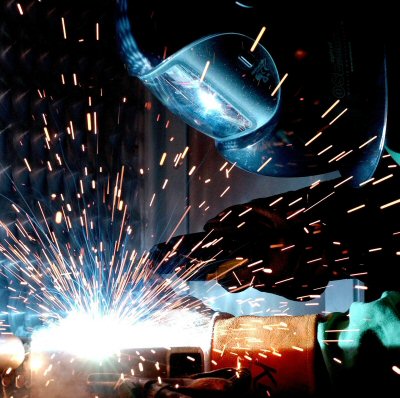 A well-organized industrial sector
The competitive business cluster, CIMES  (Creating Integrated MEchanical Systems), based just outside of Grenoble in the Auvergne-Rhône-Alpes region, is the first European hub wholly dedicated to the engineering of intelligent mechanical systems and to manufacturing.
Udimec, the Union of Electrometallurgical Engineering and Related Fields, is an organization that brings together over 600 technology and manufacturing companies from around the region in the domains of mechanical construction, electrical & electronics equipment, companies that serve the industry, and more…
The expansion of Grenoble Alpes' mechanics/metallurgical industry has also been encouraged by the Federation of Mechanical Industries  (FIM) and the CETIM  (Technical Center for Mechanical Engineering).
FOR MORE INFORMATION ABOUT
THIS ACTIVITY
With over 75,000 jobs in the private sector and a high concentration of established industry leaders, Grenoble Alpes has been attracting businesses and talents from around the world for decades. The city stands out in a number of domains thanks to its dynamic startups (among the most innovative in France), its local university (ranked among the world's top 150 universities), and its collection of cutting-edge laboratories and international research centers, which span all types of research, from fundamental to applied.