An important hub


for energy technologies
The invention of hydroelectricity in 1870 by Aristide Bergès gave Grenoble's industrial sector a great boost. Today, with 38 hydroelectricity stations, the Grenoble Alpes region has continued to shine as France's #1 producer of hydroelectricity.
 Ever since the invention of hydroelectricity, the region has continued to expand its capabilities in renewable energies. Today, the sector includes over 17,000 jobs (15,000 in industry and 2,000 in R&D), all concentrated within a radius of 20km.
For decades, Grenoble Alpes' Metropolitan government has been dedicated to addressing the challenges associated with the energy transition and has committed itself to the development of renewable energies. In 2005, Grenoble Alpes earned a remarkable title as the first metropolitan area in France to adopt a climate plan. The presence of large multinationals, particularly in the hydroelectricity sector (GE Electric Renewable Energy or Hydro Alpes d'EDF division who employs 1,200 people), is one of the many advantages that Grenoble Alpes enjoys as a major actor in energy.
For years, Grenoble Alpes has been recognized as a leader in hydrogen technologies. It benefits from the presence of a number of important structures, such as the multinational, Air Liquide, and the renowned research center, CEA Liten, as well as a diversity of innovative SMEs and startups, like Sylfen, McPhy and Symbio.
The city is also a strategic center for the development of smart grid energy hub technologies as well as the birthplace of Schneider Electric, an international powerhouse in energy management. Despite its global expansion, Schneider Electric has chosen to keep one of its three strategic research centers in Grenoble, with the two others in Shanghai and Boston.
With a higher concentration of jobs in the energy sector than any other Metropolitan area in France, Grenoble's research community is involved in the development of the majority of technologies linked to renewable energies/
x Smart grids
x Energy efficiency and smart buildings
x Fuel cells and Hydrogen
x Batteries and Energy Storage
x Hydroelectricity
x Photovoltaics
x Biomass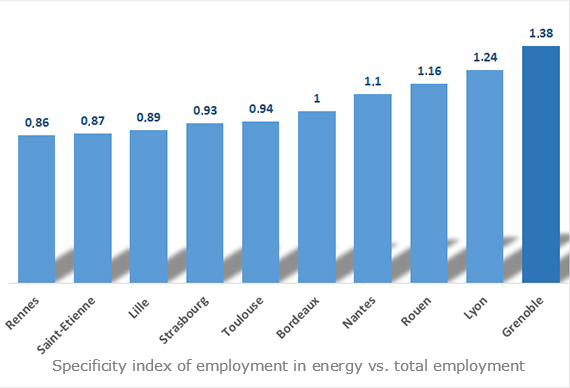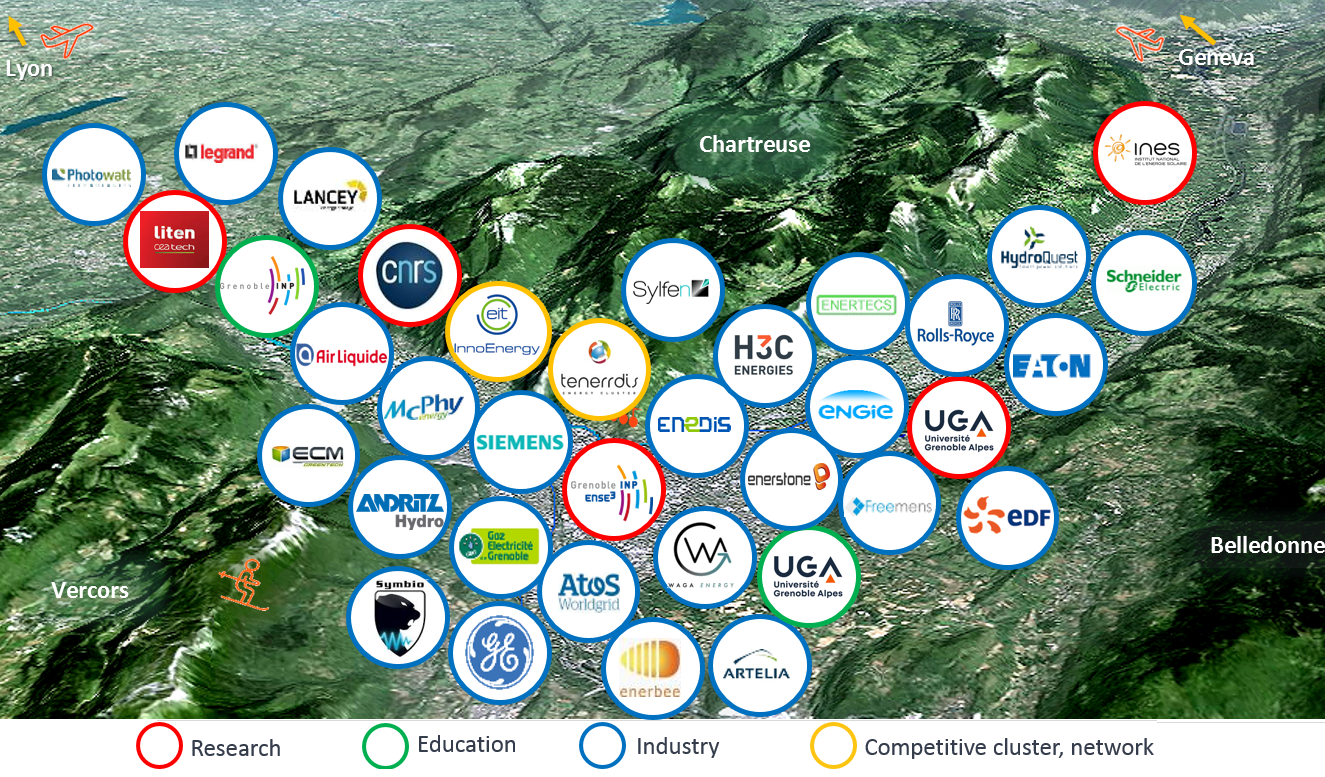 FOR MORE INFORMATION ABOUT
THIS ACTIVITY
With over 75,000 jobs in the private sector and a high concentration of established industry leaders, Grenoble Alpes has been attracting businesses and talents from around the world for decades. The city stands out in a number of domains thanks to its dynamic startups (among the most innovative in France), its local university (ranked among the world's top 150 universities), and its collection of cutting-edge laboratories and international research centers, which span all types of research, from fundamental to applied.