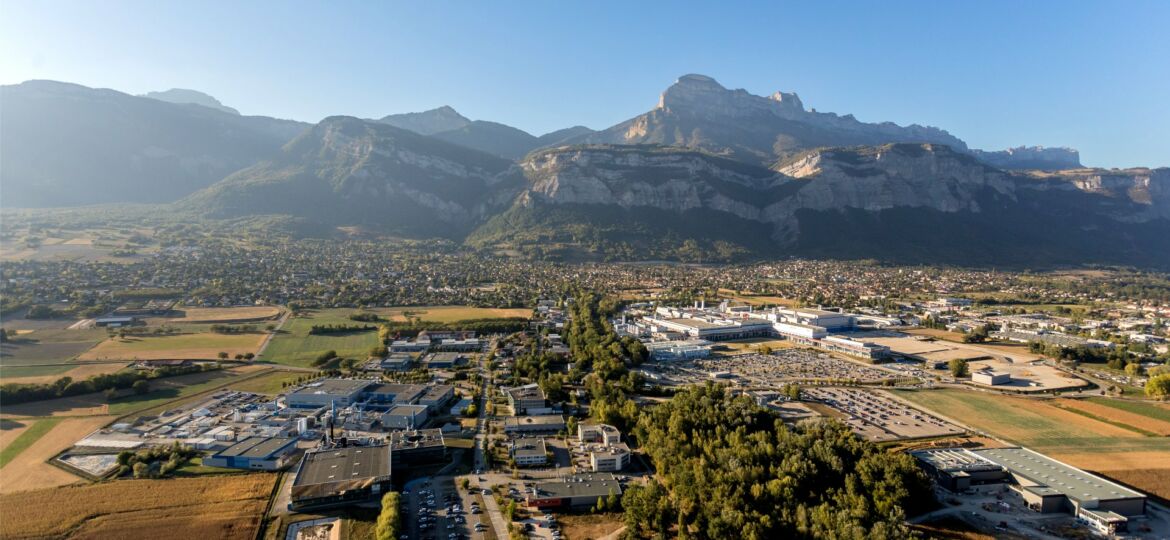 SOITEC launched  the construction of a new fabrication facility at its headquarters in Bernin, France, in the heart of the French Silicon Valley near Grenoble.
The facility will primarily manufacture new silicon carbide (SiC) wafers, based on Soitec's SmartSiC technology, and will address the automotive market, manufacturing new chip substrates for EVs.
This technology reduces CO2 emissions by 75 %, as compared to traditional substrates, and will lower EVs' battery charging time as well as improve their autonomy.
The current investment represents €220 million and will create 400 direct jobs by 2025.

SOITEC press release (March 11, 2022)

Find out more about the Grenoble Alpes Microelectronics sector
@Photos: Soitec, Pierre Jayet, Communauté de communes Le Grésivaudan